Long-lasting & remarkably realistic
Laminate Flooring Fort Myers FL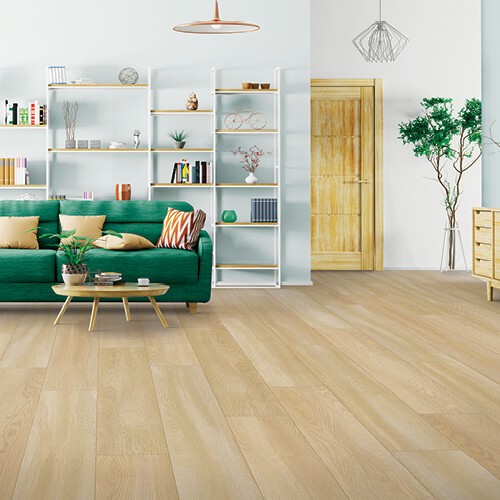 Long popular for versatility and ease of installation, laminate flooring is now available in a remarkable range of wood and tile looks, with durability that rivals other materials. Recent advances in manufacturing have raised the bar on abrasion resistance, great stability and moisture resistance.
Our laminate manufacturing partners have patented clever methods of locking laminate pieces together, for secure, stable performance. Proper underlayment and installation ensure years of satisfaction. Compare your favorite tile flooring and hardwood flooring looks to the options you can achieve with laminate, often at a lower total cost.
Some of our brands we love
At Hadinger Flooring, we want to ensure that you're getting the highest quality flooring! See our Featured Brands and Manufacturers below!